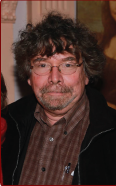 Welcome to the Quail Point Chocolate website!
Quail Point Chocolates is a semi-custom artisanal chocolate business located in the Napa Valley in California. While we make many different chocolate products, our principal focus is the chocolate truffle. Quail Point Chocolates has been making truffles and other chocolate-based confections for more than fifteen years. Initially, we produced custom chocolate gifts for corporations, usually with truffles decorated with that corporation's logo. We expanded into retail sales at the 'Chocolate Nationals' in Chicago in 2012 where we were popular enough to be picked up on CBS and NBC networks. Our 12 Days of Christmas Collection was shown on NBC's Today Show.
We have enjoyed more than 500% growth since 2012, fueled by both corporate and retail sales. During this expansion, our dedication to make the best tasting chocolates has not changed. It was the encouragement of customers who declared that we produced 'the best chocolates they had ever tasted' that has allowed us to grow while maintaining our dedication to taste and quality of our chocolate offerings. Since 2012, we have entered many chocolate 'salons' and other competitions earn rave reviews and medals in each competition. Feedback from all these new enthusiasts and patrons has resulted in our making the changes in sizing and assortment offerings that are reflected in our product offerings.
Why do our truffles taste better? Our truffles taste great for two reasons. First, we use the finest ingredients. Our truffles, and other fine chocolate products, are made from French and Belgian chocolates. We use many different chocolates in our truffles. The flavor of cocoa, like wine grapes, is affected by the genetics of the cocoa plant and terrior in which it is grown. Some of our truffles are designed to showcase the difference in the flavor profile of chocolate made from cocoa grown in different parts of the world. Our Dark Vader (from Ecuador), San Domingo, Alto Peruvian and Tanzanian flavors, for example, allow you to explore the nuances in the flavor palette of chocolate.
In making our ganache (the majority of our truffle fillings), we pair our super high quality chocolate with cream produced without additives or hormones. We obtain the flavor in our truffles by infusing the cream with herbs, spices, teas, spirits, fresh ingredients and flavorings from around the world. Our objective here is to produce a 'flavor forward' ganache that leaves you with no doubt of which of our more than 50 flavors you are experiencing.
Secondly, our truffles are made using processes and formulations based upon French tradition and methods. We strive for truffles with elegantly thin shells filled with soft ganaches that instantaneously melt on your tongue and bathe your mouth with layers of long lasting flavors. Our morsels of oral pleasure are best in the days following their production in our chocolate kitchen in Napa. We make our truffles by hand in small batches to assure that you get chocolates that are at their peak of freshness. We endeavor to keep a small quantity of truffles on hand to ship to our customers, many of your orders will be made when you place your order.
On our website, you can explore and order a wide range of our truffles. But as a semi-custom Chocolatier, we would enjoy working with you to create something special and fulfill your chocolate desires. Please contact us to discuss your desires.
"May we make some for you?"



   Owner/Chocolatier